ABOUT US - HARMONY VOYAGES THEMED MUSIC CRUISES
AND SMALL GROUP TOURING
With a focus on destination and itinerary, Harmony Voyages works closely with various cruise operators to deliver top class experiences with added value. It is the unique combination of specialist travel industry experience, knowledge of and contacts in the music industry along with in-house digital data analysis that gives Harmony Voyages their edge. Exceptional customer service and attention to detail ensures you are in excellent hands from your first enquiry to your last trip. Travel with like minded people, glide along the river, cruise vast seas and oceans, but above all, experience exciting itineraries and enjoy the evenings listening to your favourite music genre hosted by world class leading musicians.
HARMONY VOYAGES - THE TEAM
Andrew Schofield founded a travel company, Dreamcatcher Travel Ltd in 2010, with over 30 years industry experience, initially focusing on high end tailor-made holidays. In 2014 he joined forces with wife Angela to oversee and manage the Costa del Folk Festivals.
Following the success of the Costa del Folk Festivals, in 2016 Dreamcatcher Travel operated their first chartered river cruise on the Rhine with top folk & roots artists 'Show of Hands'. This led to the expansion of the company and a focus on more themed river & ocean cruises along with small group touring.
A new brand name, Harmony Voyages was introduced in 2019 followed by Steve Flynn joining the board of directors in 2020.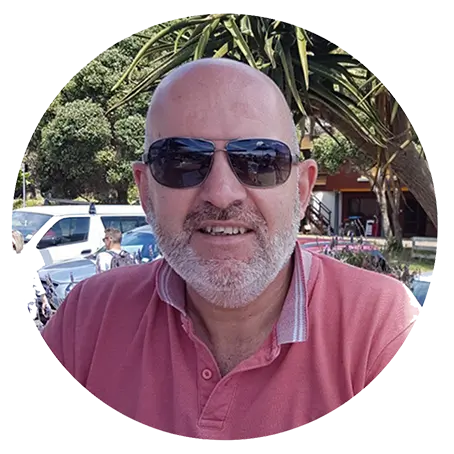 Andy Schofield
You could say that passenger transport and travel is in Andy's DNA, having started as a travel agency junior in 1978! With a CV that includes running a French campsite, operating his own coach company and owning three Manchester based travel agencies it may not be a surprise to learn that some of his major business achievements include planning and executing a world tour for 250 people as well as being responsible for the first ever Jumbo Jet to land on the island of Ibiza.  He was not flying it by the way!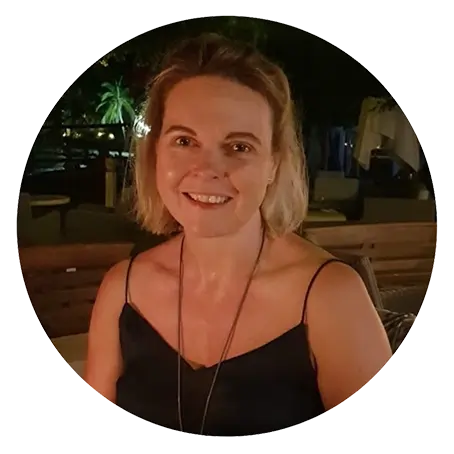 Angie Schofield
A successful career in the fashion industry and a very enjoyable five years running her own ladieswear boutique armed Angie with all the relevant transferable skills for an almost seamless transition into the Travel & Events industry. Looking for a new direction in 2014 she took on the role as Festival Director for the Costa del Folk festivals, focusing on building a dynamic team and organically growing the festivals each year. With the introduction of themed music river cruises into the portfolio of events, her time is mainly spent assisting customers, liaising with suppliers, and actively developing the growing Harmony voyages brand. When not working, Angie can be found socialising, enjoying live music, the odd gin & tonic or glass of wine and of course shopping (sometimes all on the same day!).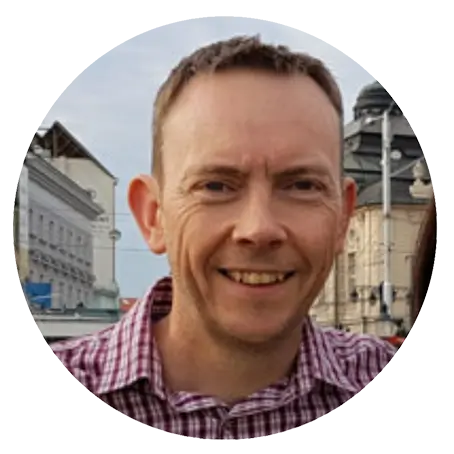 Steve Flynn
Steve is responsible for the company's technology and data. He brings 25 years of IT experience across many industry sectors including Leisure and Tourism. He started his journey in tech, writing games on the BBC Micro (remember them!). Away from the computer he's Blackburn Rovers fan and can most often be found outdoors enjoying the natural world.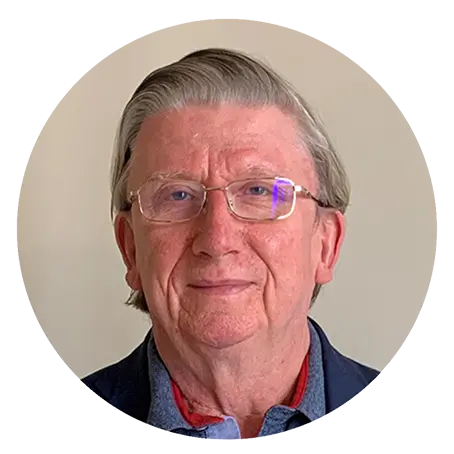 John Watterson
John has been involved in performing and promoting live music for many years. In 2011 he left a career in business to create his alter ego 'Fake Thackray', touring the work of Jake Thackray around the UK. He has programmed and promoted numerous live music events in Yorkshire, including Beverley Folk Festival and Poppleton Live. In 2018 John took over the role of Programme Director for the Costa Del Folk festivals, which he describes as his dream job. 'Imagine having the onerous task of having to organise a party for 700 people, then spending two weeks a year in the sunny Mediterranean making sure they enjoy themselves – how tough is that?' he jokes. John was delighted to join the Harmony Team in 2019. 'We will make sure that the quality of the entertainment for our cruise guests matches the 5 star fine dining, the luxury accommodation and the spectacular scenery' he promises.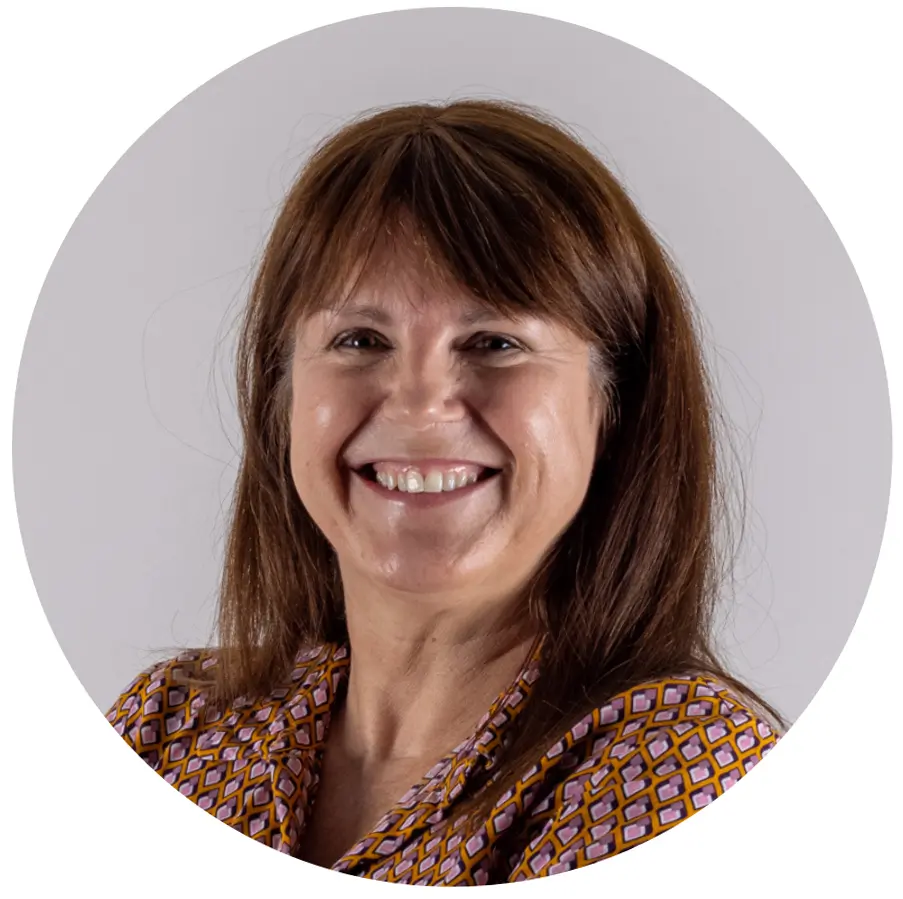 Madeline Spear
Madeline has over 20 years' experience in digital marketing and website design, working with many companies including Costa del Folk, and with this insight and knowledge she will market Harmony Voyages online and offline. Madeline is a firm believer that to get the best out of social media, it needs to come out organically from the nature of the business. It's with this principle that she will drive the social marketing of Harmony Voyages. She will set out to tell the brand's' story, at the same time understanding that marketing doesn't just need to be about us - it needs to be about what our customers want too. She feels incredibly fortunate that she can as always enjoy her work and at the same time being able to also enjoy two of her real passions: music and travel.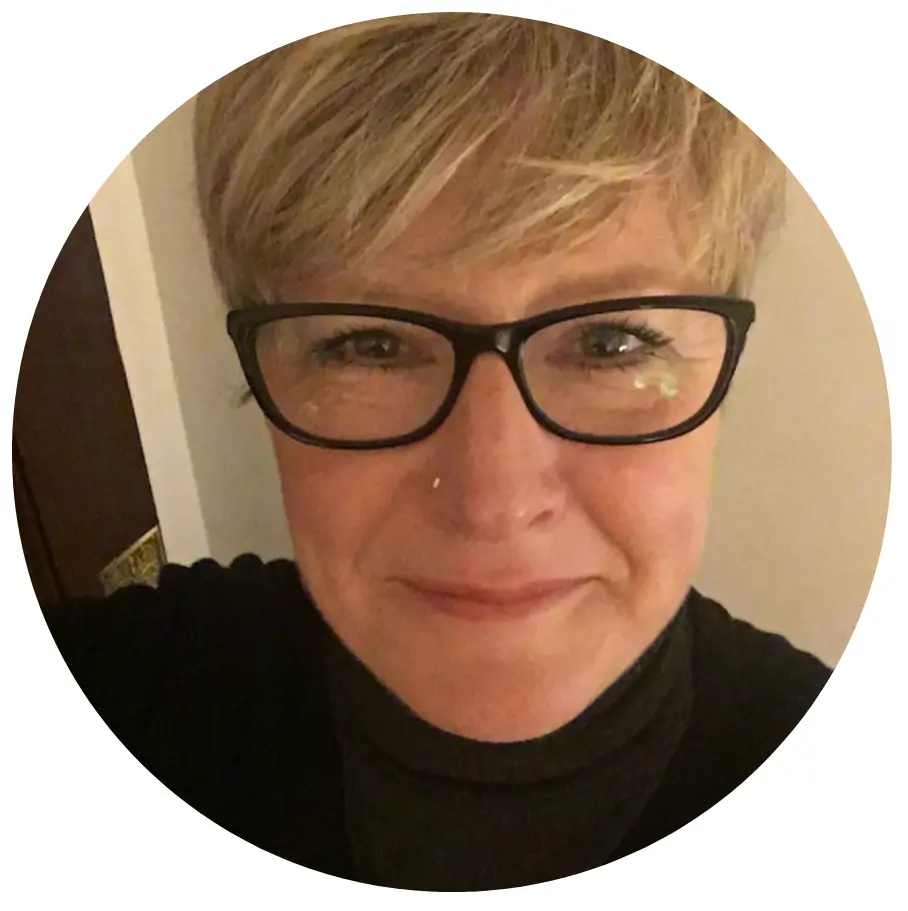 Lioux Heap
Lioux joins Harmony Voyages with over 30 years' experience of working at festivals and events. These include Sidmouth Festival, Towersey Festival, and several others on a regular freelance basis. Prior to that she worked as a Play Specialist at Great Ormond Street and Stoke Mandeville Hospitals. She is very proud to have been chosen as a Games Maker for the London 2012 Olympics - definitely one of the best times in her life so far. Lioux's role within Harmony Voyages will be working closely with and supporting Angie with running the festivals and cruises along with staff development as the team grows. If AWOL, Lioux will be found either buying shoes, in her garden or making jam!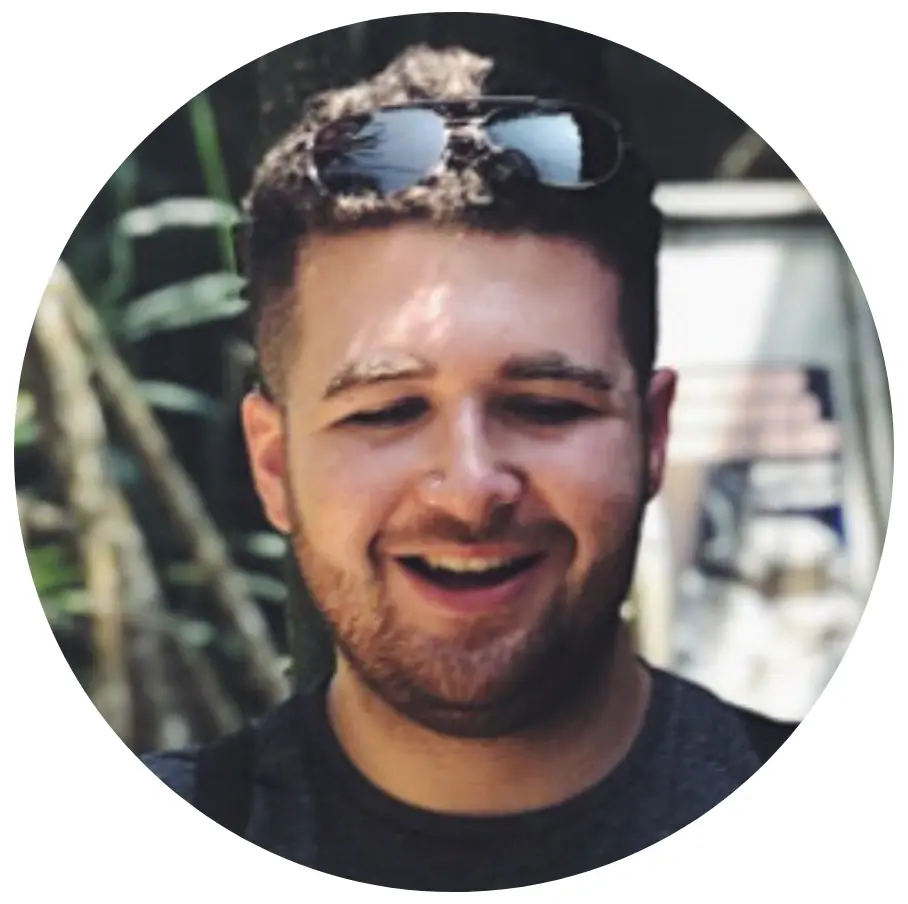 Kieron Fitzgerald
Kieron brings a background in retail travel to the Harmony Voyages team and will become a regular voice at the end of the phone or email when you contact the office. As our in-house Travel Consultant he is responsible for looking after extra nights pre/post event, independent package holiday bookings or tailor making that special one off trip of a lifetime. He will be in attendance at many of the overseas events and festivals, so be sure to pay him a visit at the travel desk where he will be happy to chat to you about all your travel needs. He combines a love of music with visiting new destinations and exploring fabulous cities, with India and Sri-Lanka amongst his favourite holiday destinations he's keen to help you discover new places and experiences of your own. Essential holiday item is his camera! He loves capturing all those unforgettable memories.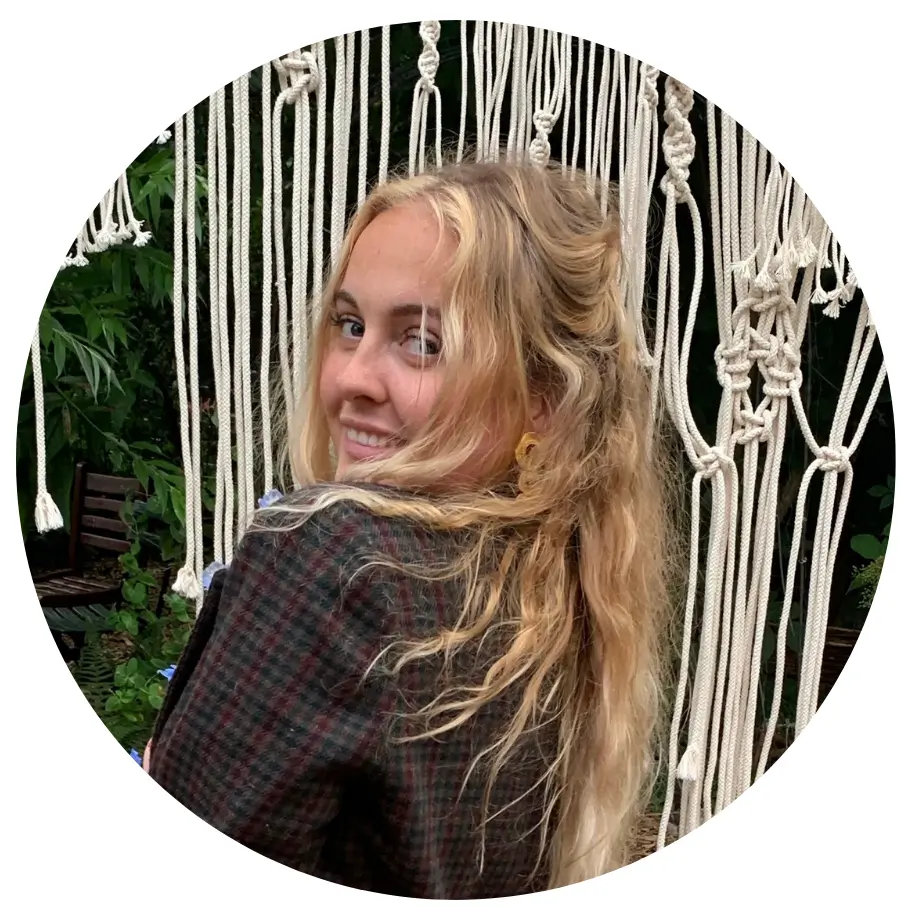 Lauren Schofield
Lauren would rather be at Glastonbury than on a river cruise, but her love of music and travel, coupled with her natural creative flair means she is well qualified for planning and delivering the company's strategic vision. Lauren is responsible for the creative design of all marketing material including festival flyers, programmes, merchandise and advertorial material. Working remotely suits the wanderlust she has for exploring new places and she includes Amsterdam, India and Bali among her favourite places to live.
Niki Zsolnai
Niki loves to travel & attend concerts and festivals in her spare time so she is perfectly placed with us at Harmony Voyages. Her background is in Hospitality, Retail and Customer Service and she also has a Degree in Tourism & Events Management. Originally from Hungary, Nikolett has lived in the UK since 2008. As well as being bilingual, she is very well-travelled having visited America and many European destinations and so she shares with us much of her travel experience. Her passion for Music and Events combined with her warm and friendly nature means that she will make sure everyone has an unforgettable holiday experience.
Harmony Voyages Ltd is licensed by Fred Olsen Travel Ltd, one of the UK's most established travel companies. As a Travel Agent and Tour Operator, we are all Members of the Association of British Travel Agents - ABTA (membership no. P7419) and the Civil Aviation Authority's Air Travel Organisers Licencing (ATOL) scheme, which means we are fully bonded and financially protected in the event of the unforeseen.
It is a legal requirement that client monies are fully protected and ring-fenced away from the capital requirements of Harmony Voyages at all times.