SHOW OF HANDS MEKONG RIVER CRUISE
11 - 24 JANUARY 2023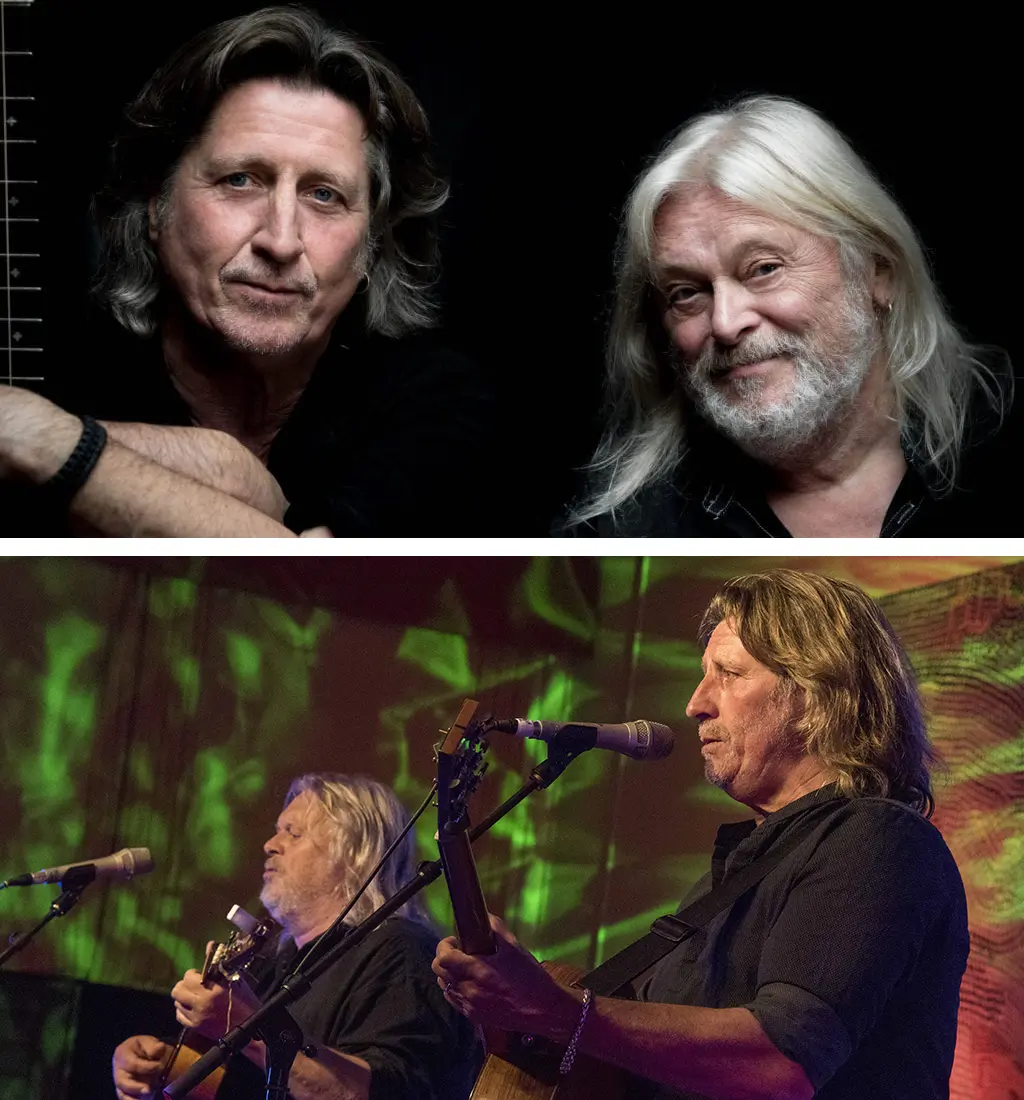 ALL HANDS ON DECK IN SOUTH EAST ASIA
There can be no tapestry of river life as fascinating and varied as the Mekong River, flowing through six countries. Don't miss this amazing, once in a lifetime opportunity to join us aboard Pandaw's RV Tonle from Siem Reap in Cambodia to Saigon (Ho Chi Minh City) in Vietnam.
In this intimate setting you will have the opportunity to meet, chat and socialise with Steve and Phil from Show of Hands who will provide a full and varied programme of entertainment, as we cruise along the river. Whilst the emphasis of this tour is on the itinerary and cultural experiences along the way, there will be formal performances, impromptu performances and even collaborative performances with local musicians where opportunity allows.
If you're not ready to book but have further questions then please feel free to email us at info@harmonyvoyages.co.uk and we'll be happy to help
---

Whilst Pandaw operate smaller boutique ships, they boast one of the highest passenger to deck space ratios of any other cruise ship afloat with only 56 passengers aboard.


What's included
International flights from London Heathrow. Regional departures on request

2 nights pre cruise Ho Chi Minh City

3 nights post cruise in Siem Reap

On board entertainment

Entrance fees, Guide services (English language), Gratuities to crew

Main meals, local mineral water, jugged coffee, teas & tisanes

Transfers between the meeting point and the ship at the start and end of a voyage

On shore excursions
Itinerary
Wed 11 January
Depart Heathrow for overnight flight to Ho Chi Minh City/Saigon.
Thu 12 January
Arrive Ho Chi Minh and check into your four-star hotel for two nights.
Fri 13 January
Day at leisure.
Sat 14 January
SAIGON - MY THO - BEN TRE
Our adventure begins ... Leave our city hotel for the road trip from Saigon to My Tho City on the mighty Mekong River to embark Pandaw MV Tonle. After lunch, we travel by sampans through mangroves and bamboo forests to the fruit orchards of Ben Tre. This is an area rich in birdlife which we will explore via local transport before transferring to a local rowboat. We will journey slowly through the bamboo covered canals before arriving at a village specialising in coconut candy & rice wine. Here you can view the process of manufacturing these specialities and try them for yourself including the local "Moonshine." In the evening you will be entertained by a Vietnamese Cultural Group highlighting "Life on the Mekong Delta".
Sun 15 January
GAO GIONG
A morning of sailing through the delta provides an insight into life along this mighty waterway. After lunch, a short coach journey through the lush countryside to Gao Giong "green oasis", a 1,000-acre eucalyptus forest and listed wildlife sanctuary. Here a diverse selection of water birds and egrets gather in their tens of thousands across the Duong Tharp Muoi or "Plain of Reeds". Rowboats traverse the canals to take us to view the principal nesting areas where photo opportunities abound.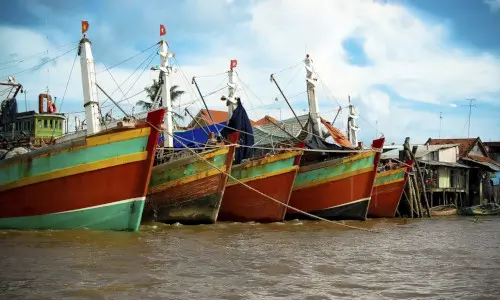 Mon 16 January
CHAU DOC - SAM MOUNTAIN - VIETNAM/CAMBODIA BORDER
Our boat docks alongside the picturesque border town of Chau Doc where we visit the famous floating markets & fish farms by Sampan. We make a stop at a local Chham Village and observe the lives of these local Vietnamese Muslims before boarding minivans for a short drive to Sam Mountain, location of Phuoc Dien Tu or the Hang Pagoda. We climb the 400 steps to the top to visit the pagoda, proclaimed an 'official historic monument' on 10th July 1980 by the Ministry of Culture and Information of Vietnam. Upon return to our boat, we cruise the local canals before dropping anchor on the Vietnam/Cambodia Border to undergo Immigration Formalities.
Tue 17 January
PHNOM PENH
We dock in the Cambodian Capital of Phnom Penh with a morning orientation of the city by cyclo, visiting the Royal Palace and Silver Pagoda followed by the National Museum with its marvellous collection of Angkorian statuary. In the afternoon, we visit the Killing Fields and Tuol Sleng Genocide Museum to learn about the tragic history of the area and local people. Optional half-day and full-day tours are available during our stay in Phnom Penh at extra cost. Overnight in Phnom Penh city port with its lively bars, restaurants and nightlife.
Wed 18 January
SILK ISLAND
We start the day by cruising upstream from Phnom Penh along the Mekong River before returning in the afternoon to visit Koh Nghe Tei (Silk Island) to study the entire silk-making process from worms to weavers. You will have the chance to purchase the locally made products before we enjoy a demonstration of the ancient martial art of L'bokator, which roughly translates as 'pounding a lion' includes weapons techniques and is one of the oldest existing fighting systems in Cambodia.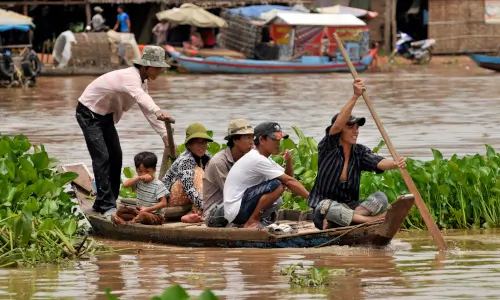 Thu 19 January
TONLE SAP RIVER - PREK KDAM - OUDONG
After a short morning cruise along the Tonle Sap River we will disembark at Prek Kdam and travel by coach to the Ancient Capital of Cambodia, Oudong. We visit the Vipassana Dhura Meditation Centre for a morning of relaxation & meditation before taking a drive around the old capital. After lunch, we board our local limousines (Ox-Carts) for a meander along the Tonle Sap River visiting the local villages, markets and temples. Tonight, enjoy Cocktail Hour around a fire pit in one of the local Khmer Villages where we will join the villagers dancing and learning about the local culture.
Fri 20 January
KAMPONG CHHNANG - TONLE SAP FLOATING VILLAGES & MARKETS
Experience one of the highlights of our trip as we navigate the very narrow canals of the Tonle Sap River where we get up close & personal with the local riverside villagers. After lunch, we arrive in our final stop of Kampong Chhnang and board our Tender Boat "Pandaw Explorer" to visit the famous Tonle Sap Floating Villages & Markets, observing locals fishing and tending their floating vegetable gardens. We then cruise back to Kampong Chhnang City and disembark our Tender for a walk along the newly constructed River Walkway.
Sat 21 January
KAMPONG CHHNANG - SIEM REAP
We disembark our ship and travel by coach from Kampong Chhnang through the countryside before arriving in the historical town of Siem Reap, home to the famous Angkor Wat. On arrival in Siem Reap, check-in to our Hotel for 3nights B&B.
Sun 22 January
ANGKOR WAT
Today it's an early start as we experience the haunting, soft morning light over the eerie temples of Angkor. Definitely worth the early start for a finale to a trip that you will never forget.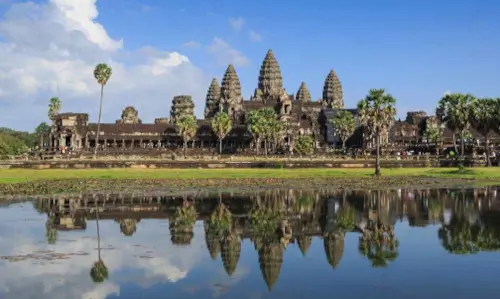 Mon 23 January
SIEM REAP
Day at Leisure.
Tue 24 January
Checkout / Transfer to airport.
Map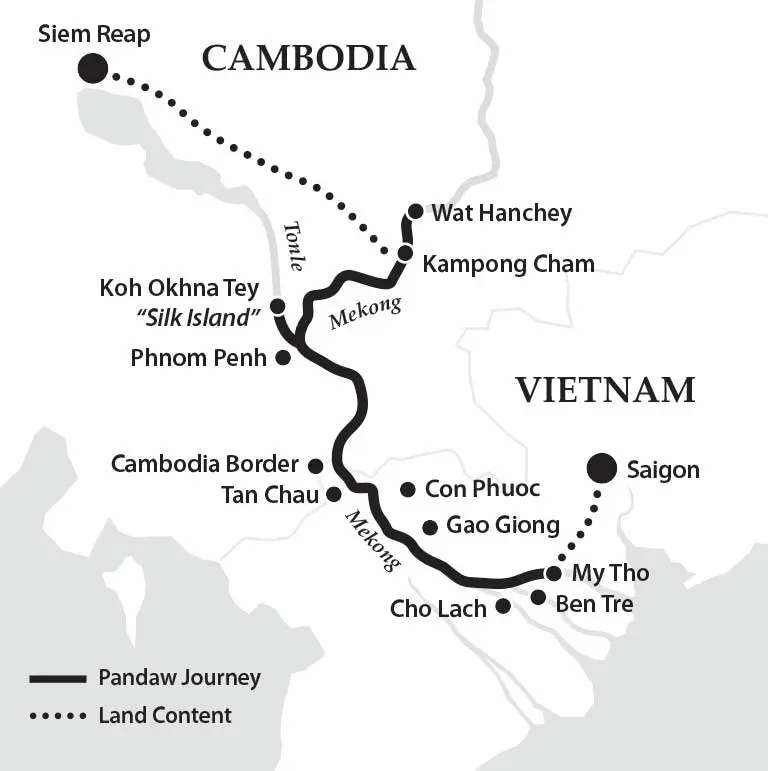 Price
Please note: a deposit of £400pp is required to secure your booking.
CABIN GRADE
DECK
PRICE (pp)

Upper Deck
Upper
£3,714
Suite
Upper
£5614
Upper Deck Solo
Upper
£4,429
Contact for availability
Main Deck
Main
£3,464
Main Deck Solo
Main
£4,129
Contact for availability
Accommodation
• 2 Pandaw suites, 14 upper deck staterooms and 10 main deck staterooms
• 170 square feet, finished in teak and brass
• Panoramic French window, leading to personal deck space
• New bathrooms with natural stone shower and branded quality fittings
• Kimonos and slippers
• Spa-branded amenities
• Unlimited mineral water
• Electric mini safe
• Central AC with individual control
• Imported quality linens with duvet and two kind of pillows
• Premium mattresses
• Convertible bed configuration
• Mirror
• Multi-configuration plugs
• Generous closet space and under-bed storage
• Hair dryer
• Daily nightly turndown service
• 24h laundry service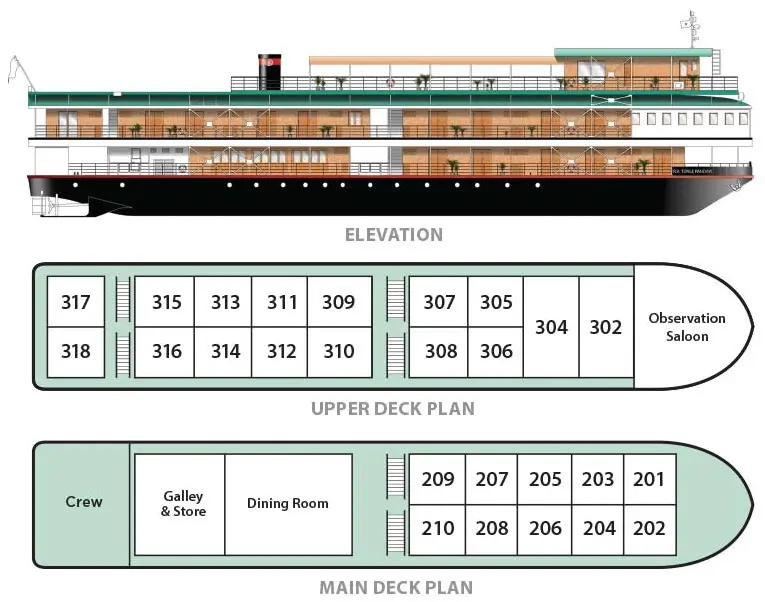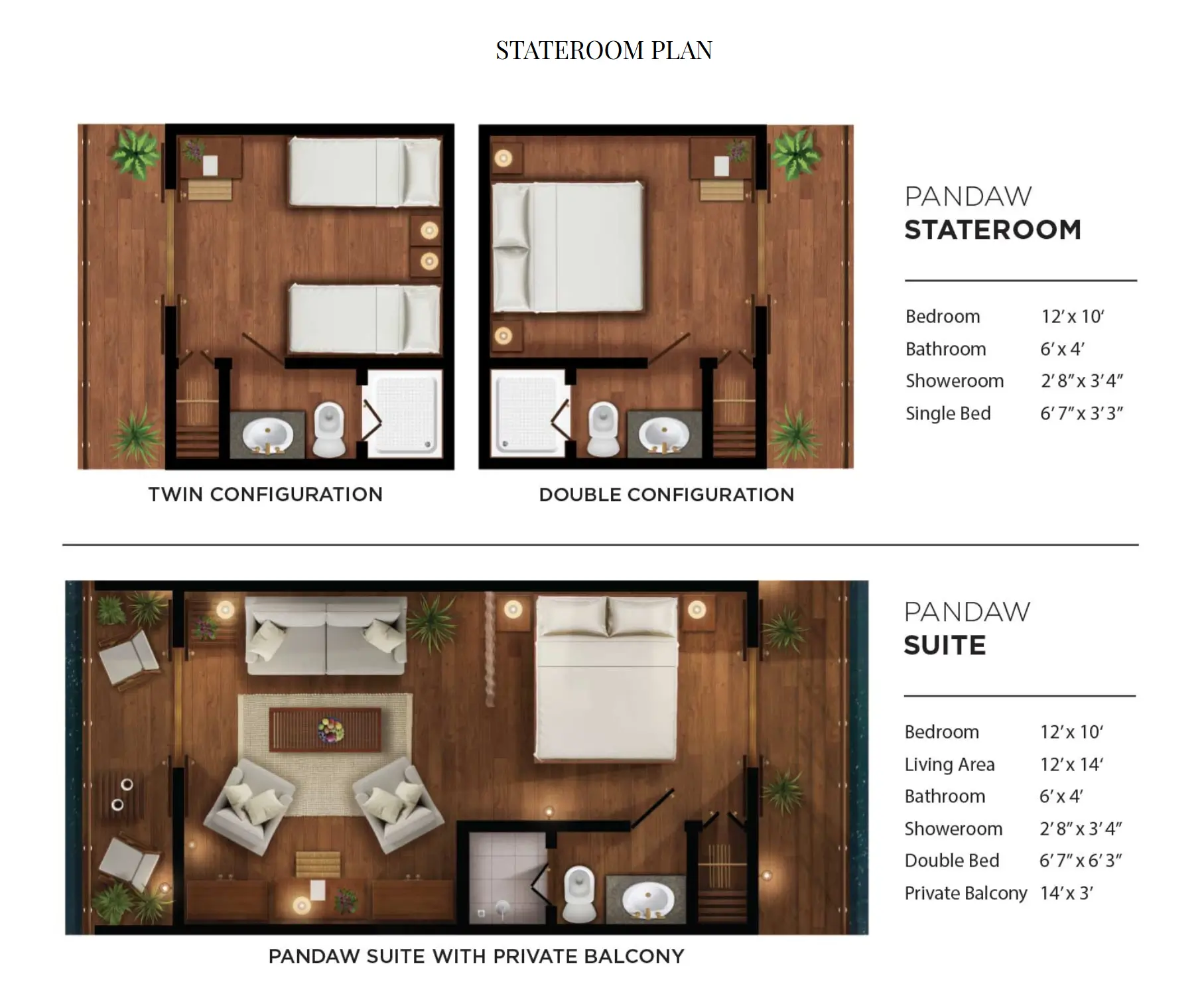 FAQ
Q: What is the dress code aboard the ship?
A: The dress code is very relaxed and informal. Sturdy shoes are recommended for all shore excursions as the ground is often uneven under foot.
Recommended footwear on board is flat and comfortable.
Q: What will the temperature be?
A: It's likely to be very warm and humid. Bring plenty of sunscreen and insect repellent.
Q: Do I need vaccinations prior to travel?
A: It is always advisable to seek medical advice when travelling abroad regarding what vaccines you might need. Whilst we are not sailing to any malaria infected areas, normal precautions such as using a repellent in the early evening and before sunrise should avoid any mosquito concerns plus cabins are air-conditioned.
Q: Will I need a Visa?
A: Yes, you will be informed of the visa requirements and assistance will be provided.
Q: What is the bed configuration?
A: Beds can be made up as a double or twin.
Q: Do I need to wear shoulder covering clothing?
A: Yes, in some temples you will be required to cover your shoulders and your knees. Shorts are not permitted in the Royal Palace in Phnom Penh.
Q: Is there WiFi on board the ship?
A: Yes, the ship is fitted with WiFi. However, connection is not always reliable and can be quite slow.
Q: How much validity do I need on my passport?
A: You are required to have six months validity on your current passport when visiting Cambodia and Vietnam.
Q: What is the voltage on board?
A: You can use UK or European plugs in the cabins on the ship.
Q: What currency will I need?
A: American Dollars are widely accepted although a small amount of currency for both Cambodia and Vietnam is recommended.
Q: Do I tip drivers and guides? If so how much?
A: The recommended tip for a driver is $3 and a guide $5 – TIP: Bring plenty of small denominations of dollars $1 & $5 are very useful for gratuities!
Gallery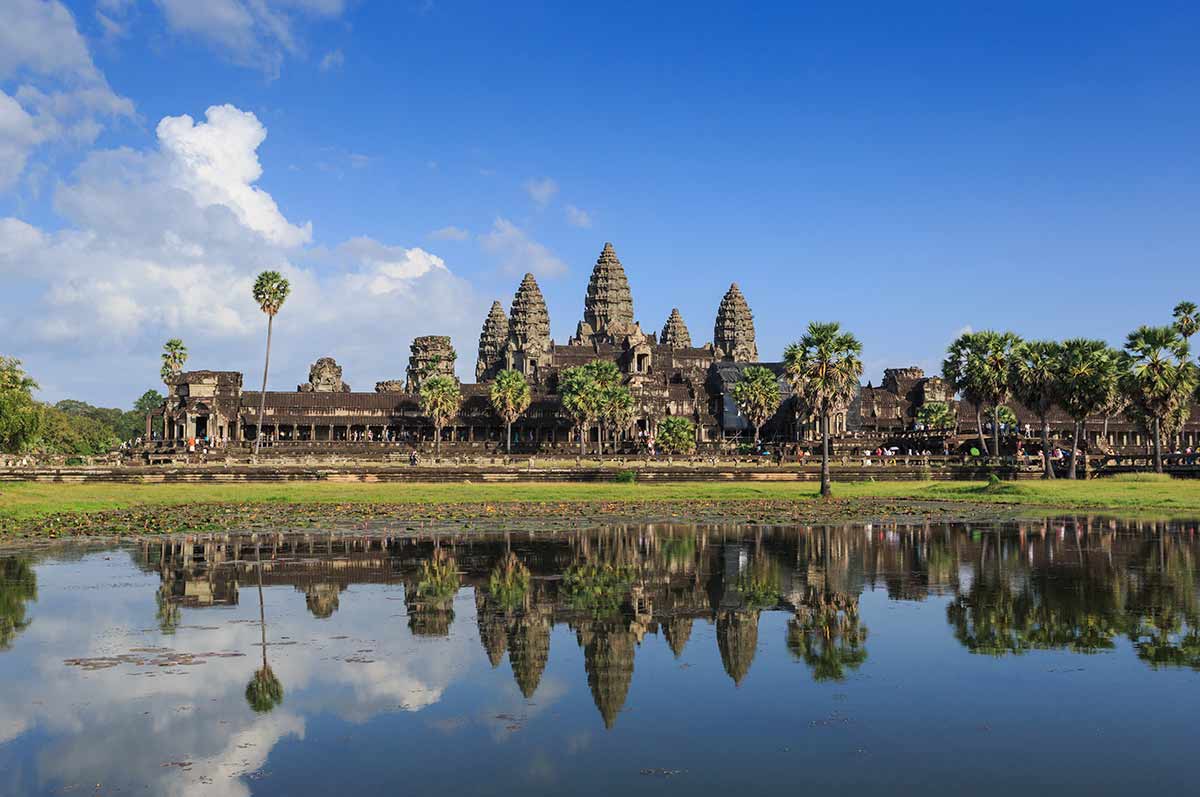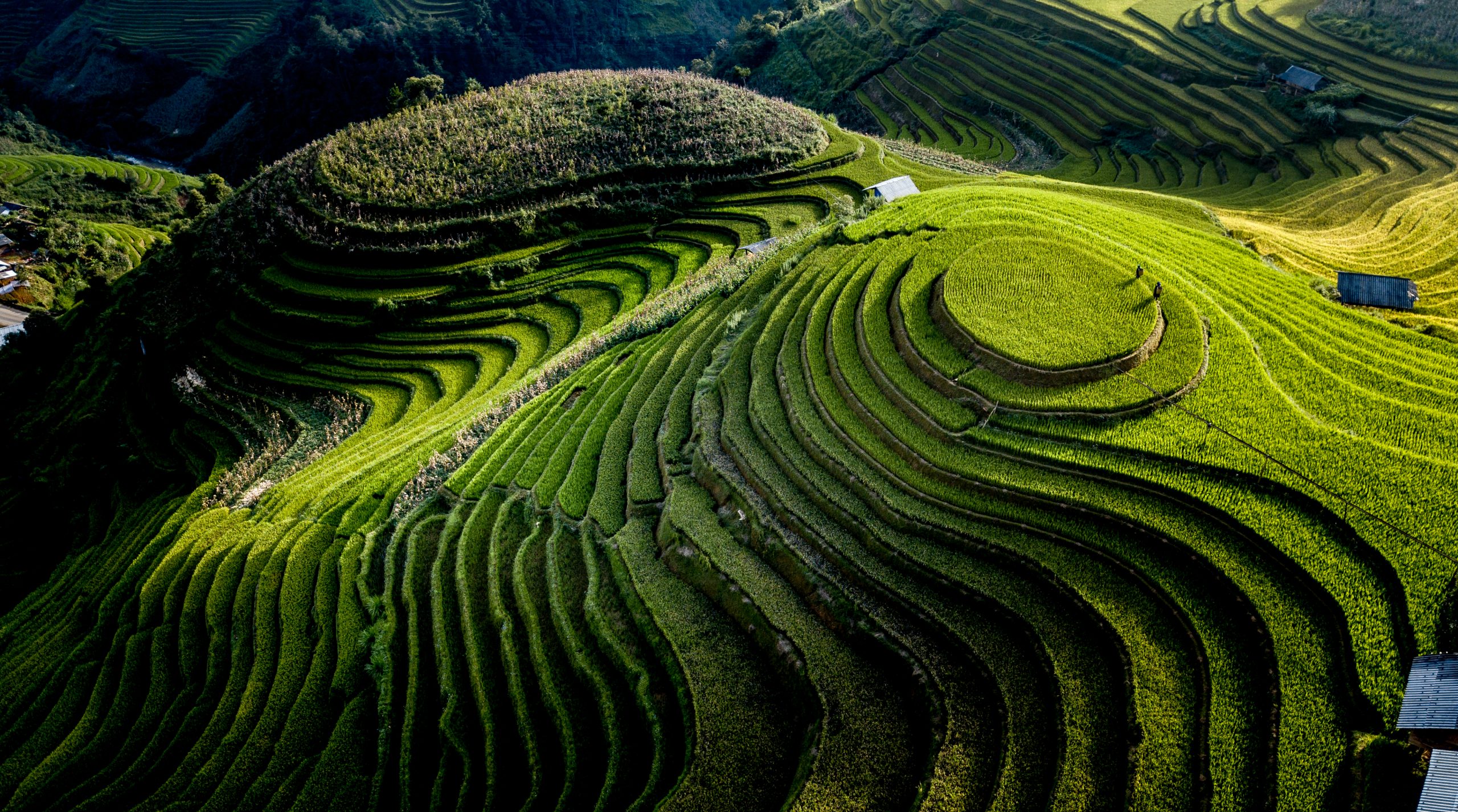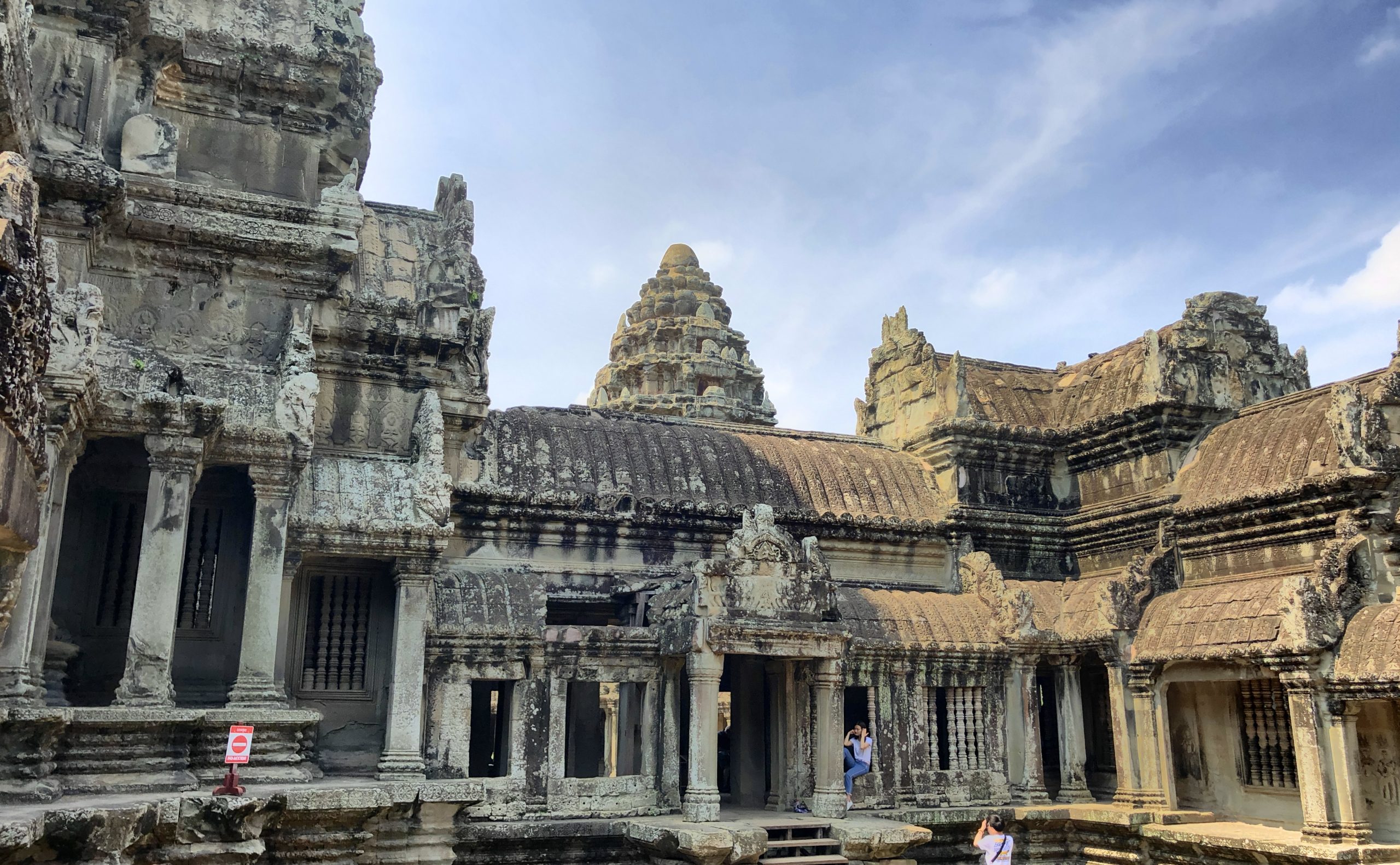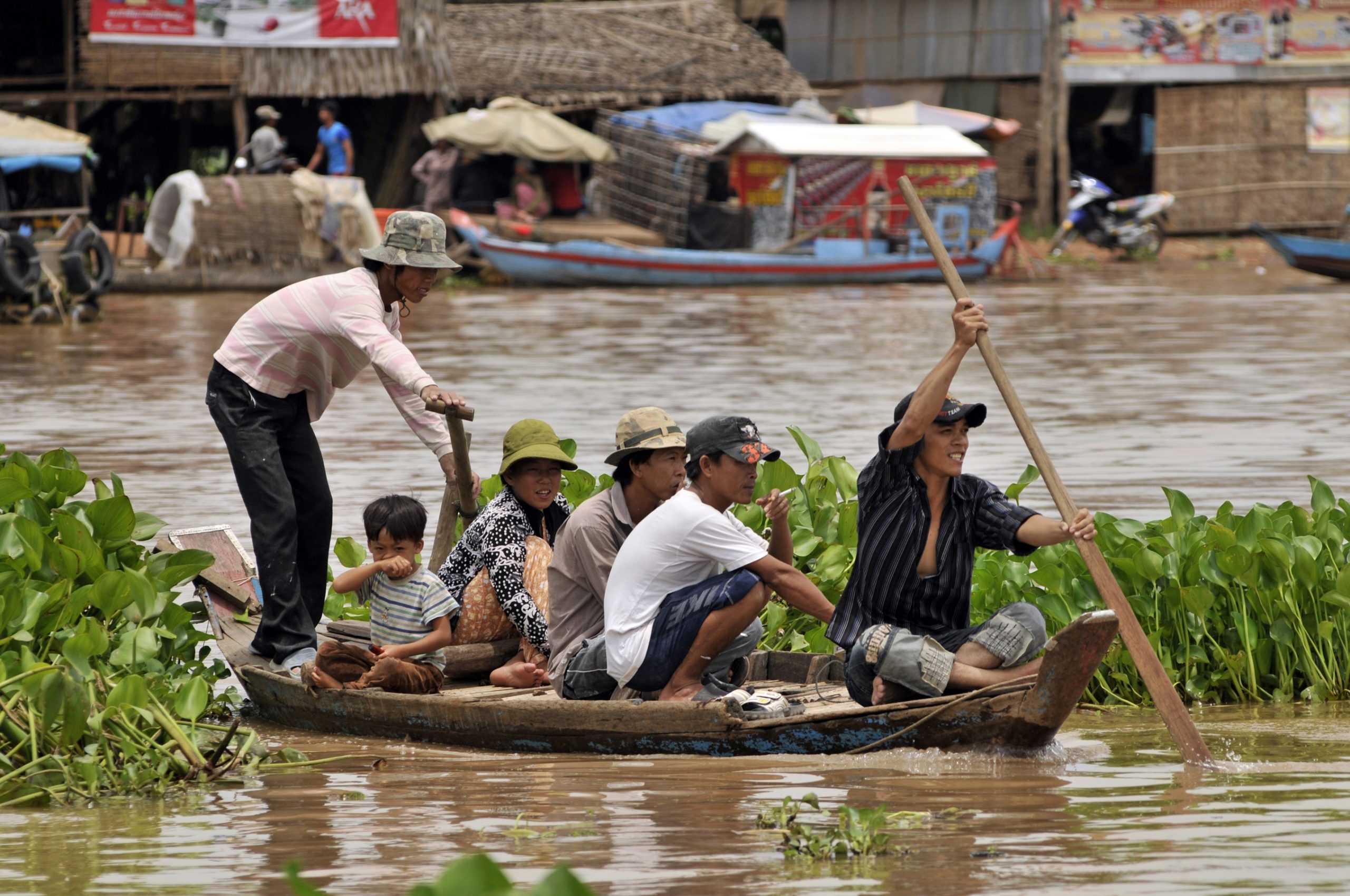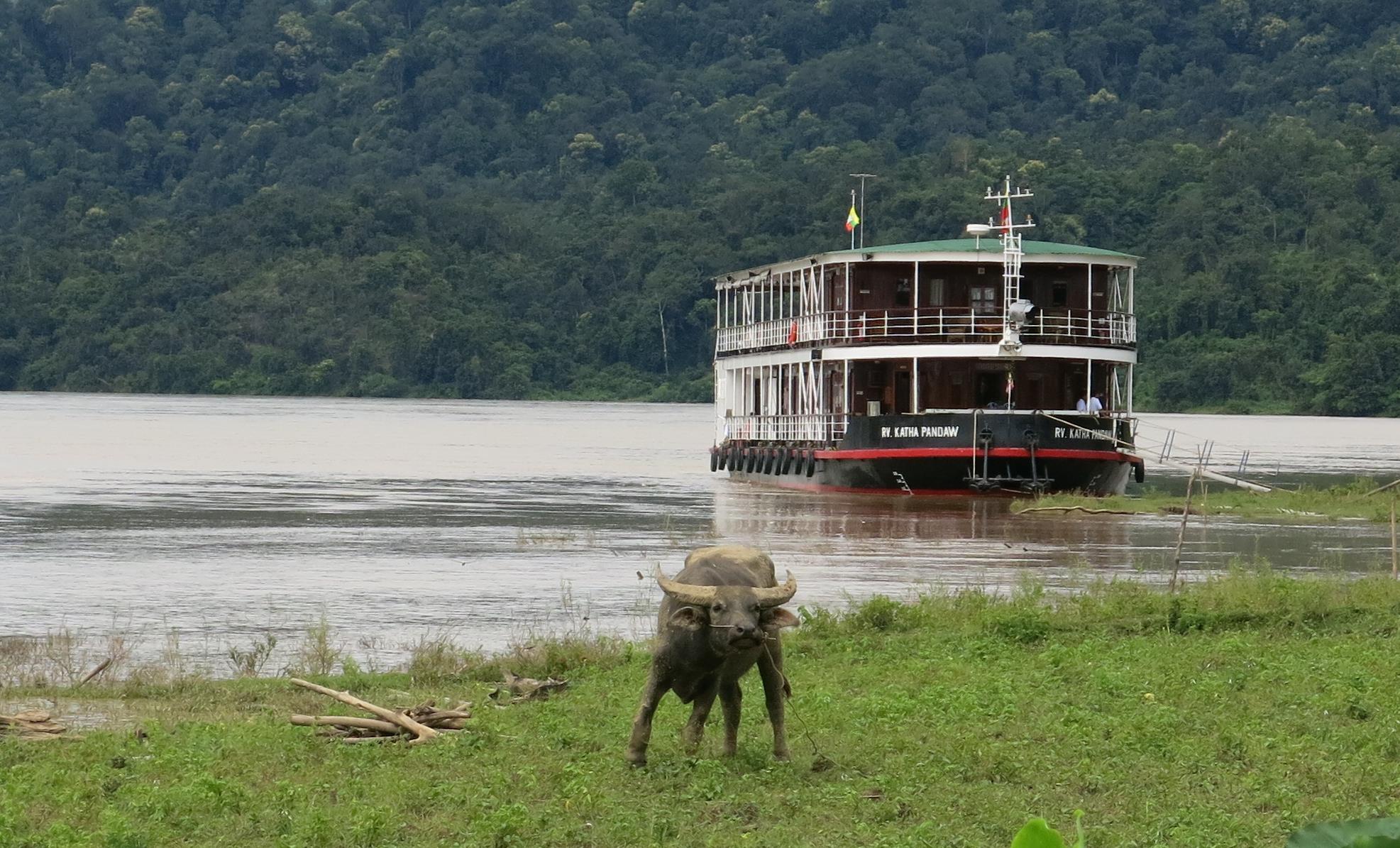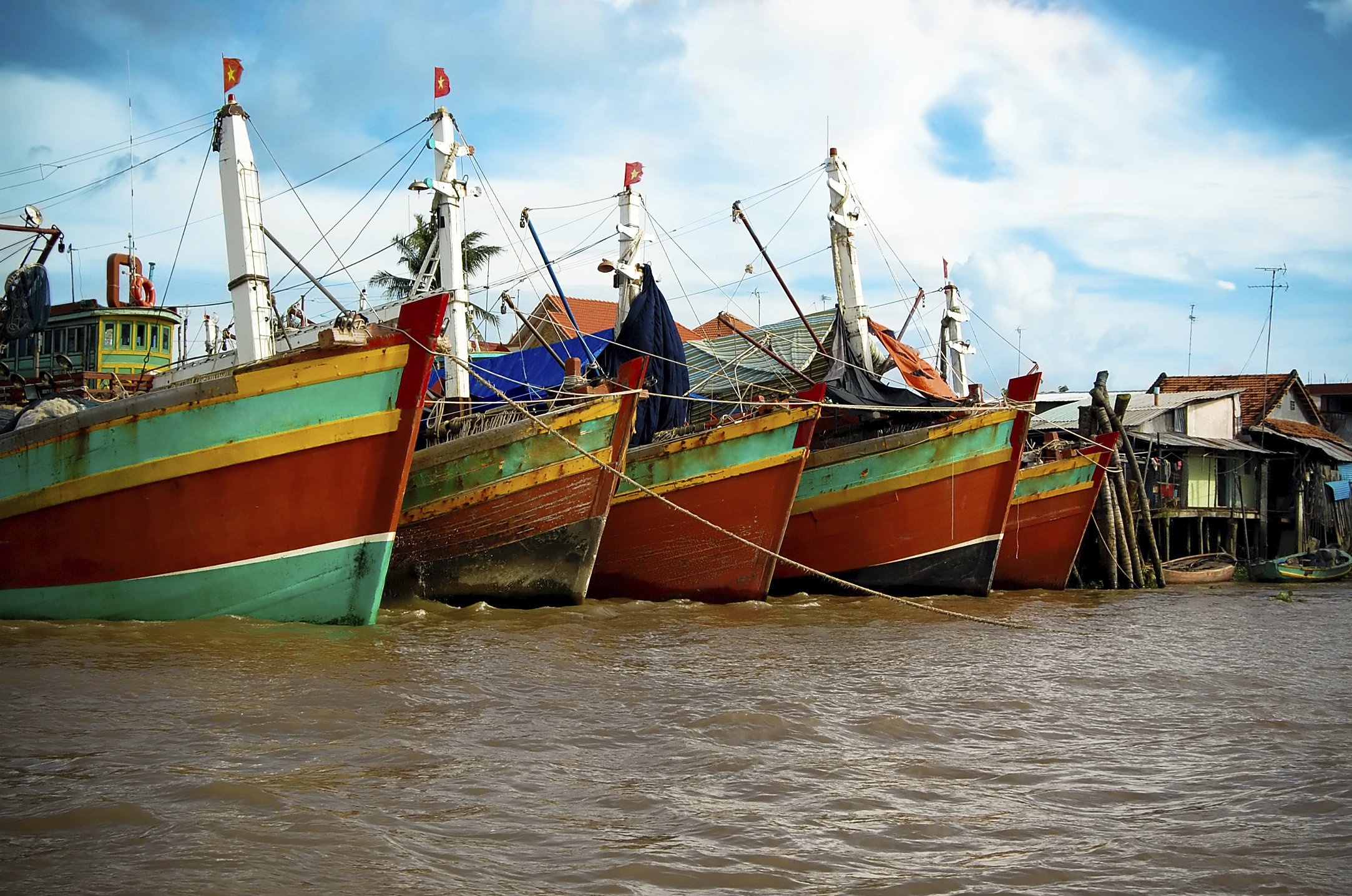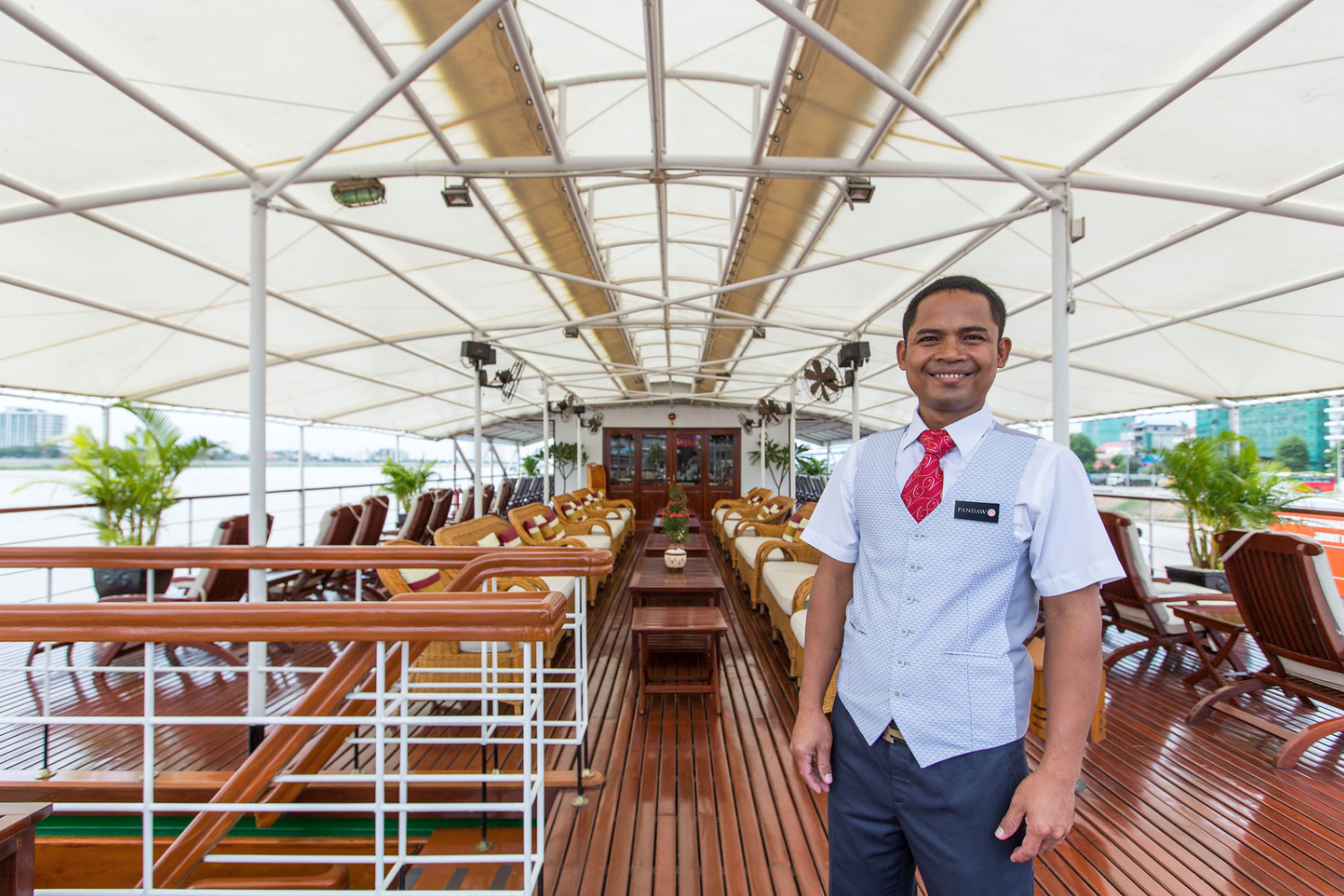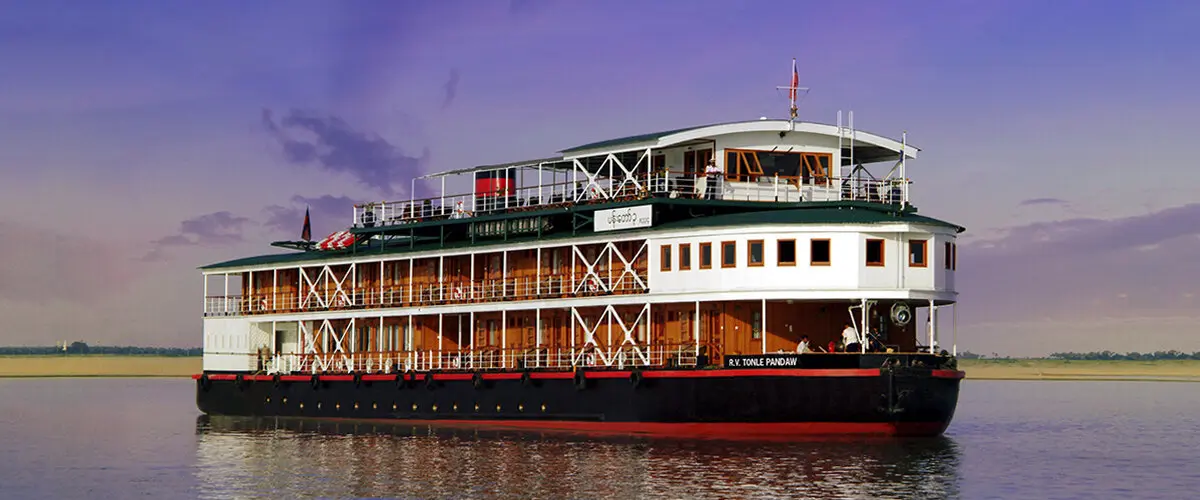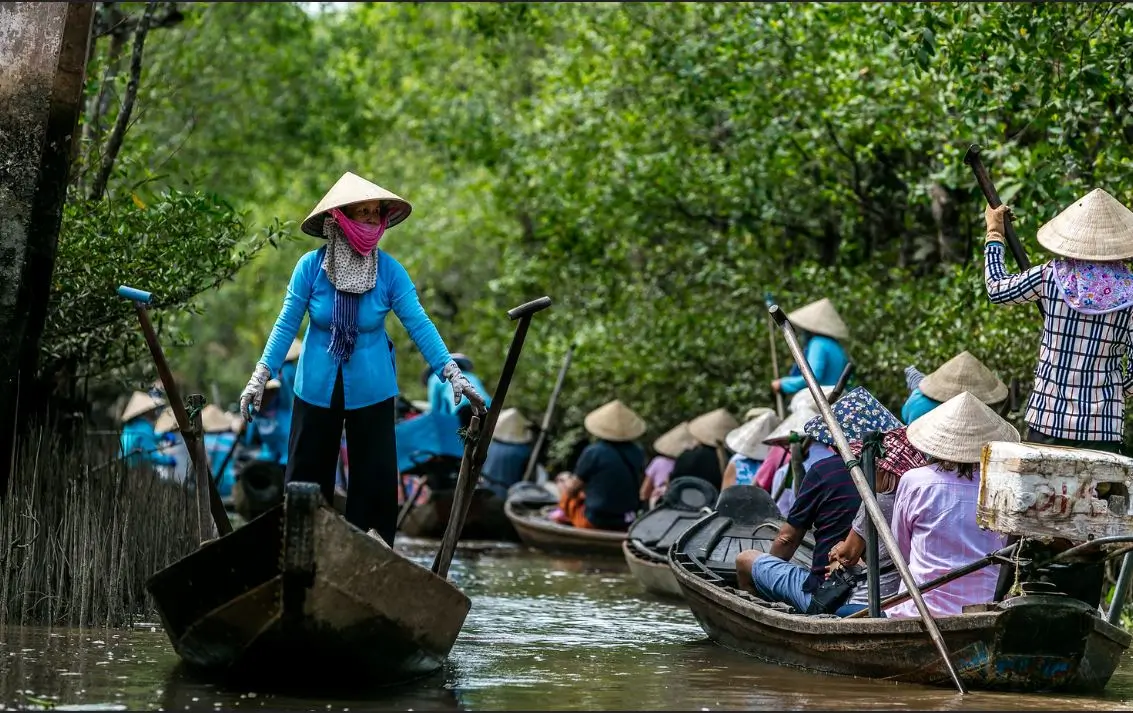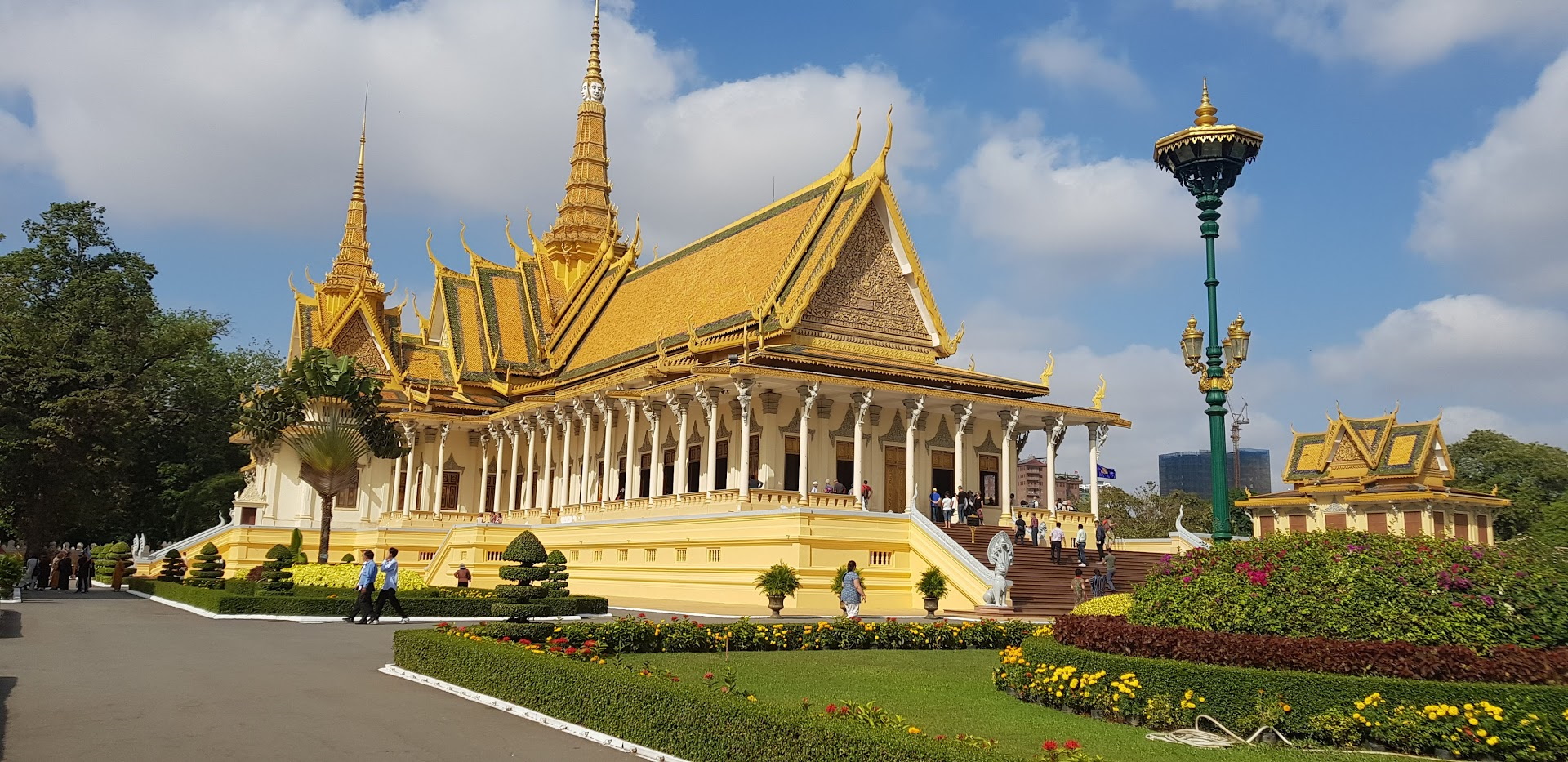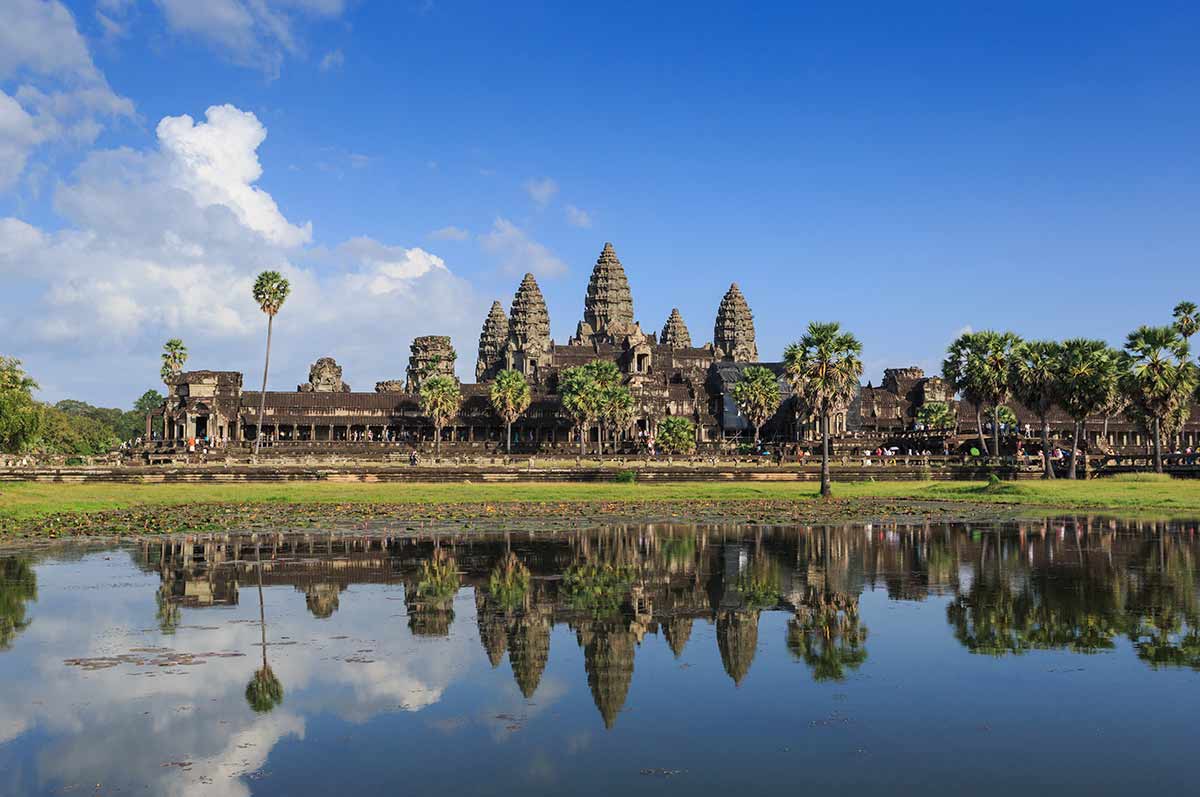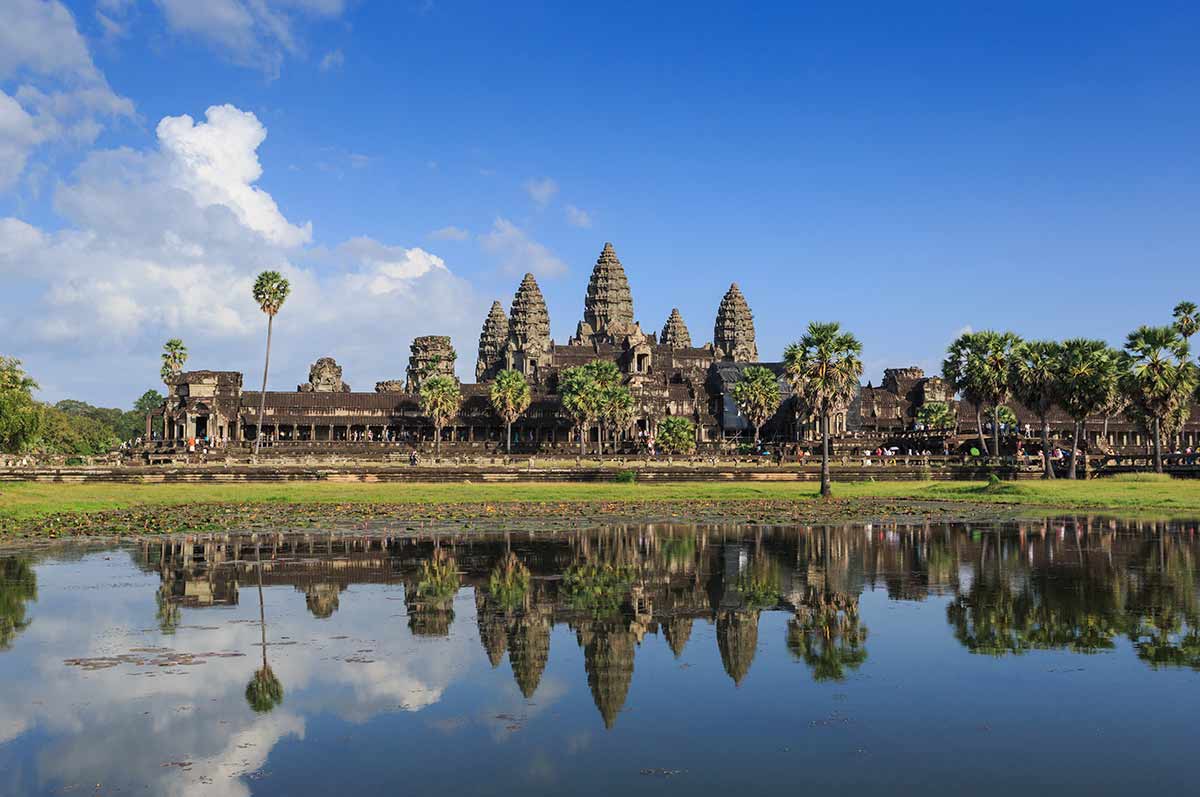 Another fabulous river cruise organised by Harmony Voyages with entertainment from Show of Hands, Broom Bezzums and Flossie Malavialle. Everything was perfect - the accommodation on board, the friendly and attentive crew, the cordon bleu food and of course the live music. Can't wait for the next one!

Booked a Folk Music river cruise along the Danube (Bucharest to Budapest), with 2 nights' stay at both cities either side of the cruise. The attention to detail for preferred flight bookings and hotels, along with transfer arrangements, were marvellous. And the river cruise? FANTASTIC! Lovely ship, food and drinks, and on-board staff. Excellent range of excursions to suit various interests and abilities along the lovely river journey. And to top it all, we were entertained by the amazing Show of Hands, Flossie, and Broom Bezzums! What could be better

We have been on a number of river cruises and folk festivals with you. Andy and Angela, and their team, have always provided a first class, personal, and professional service and are always on hand to answer any queries or resolve any issues promptly and effectively. They are always striving to improve their customer service altering things where necessary. We have no doubt that 'Harmony Voyages' will be a big success and would have no hesitation in giving our highest recommendation.

So well organised, value for money. Unbelievable service. Would definitely book again

Good music, good company, good food, and good ships - what's not to like? Oh, and the organisation is very good as well and that's very important. My trips so far have not been the cheapest but they have been excellent - they wonderfully illustrate why value-for-money is so much better than cheap. Roll on the next one!