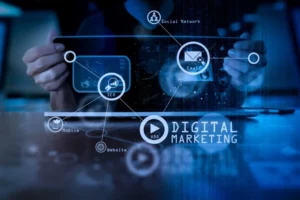 Job Title:Digital Marketing Manager
Starting Salary:£30-£35k + bonus full-time depending on experience (part-time pro-rata)
Full or part-time:One full-time or two-part time roles available
Location:Remote/Hybrid but with travel and requirement to work away from home several times per year
First a little bit about us
Harmony Voyages is a growing company with unique blend of experience that helps us create our special brand of festivals and music themed holidays. A Harmony Voyages music festival provides guests with a level of comfort not normally available at other festivals. Our festivals are hotel based ensuring that everyone attending experiences not only the music, but a comfortable nights sleep and an excellent dining experience to go with it.
Our music themed cruises are similar with the obvious difference being the holiday takes place on a river boat or ocean cruise ship. However both share a high-quality experience combined with excellent, professional live musical performances.
You could say Harmony Voyages is a hybrid business - festival organiser, travel agent and tour operator with the customer right at its heart. We are passionate about delivering an unforgettable experience and are now looking to grow our team.
This a very interesting, exciting role for someone with relevant marketing experience and even more so for someone with a passion for travel and music.
Role description
The role is to support the management team and act as the lead in developing and promoting our programme of UK and overseas events and festival through all our digital channels.
We are a small team and you will be reporting directly to the directors.
You will be expected to take ownership of the marketing programme and drive the growth of our customer base, so this a key position of responsibility within the business.
You will be expected to demonstrate a level of skill and understanding of digital marketing and show a willingness to learn and develop.
You will:
Be reponsible for the company's two websites which requires experience of WordPress and a good knowledge of html.
Be experienced in website and search engine optimisation. You will have experience of tools such as Google Analytics or similar.
Create and execute digital marketing campaigns to promote our range of events.
Maintain and further develop our social media presence including Facebook, Twitter, Instagram, blogs and email newsletter. You will work closely with our social media partner to further develop our social media campaigns.
Have excellent digital skills including Microsoft Office and be very comfortable learning new technologies.
Collate, edit and present digital content including text, images, and graphics to the highest standards.
Oversee the non-digital elements of our marketing programme - such as printed marketing material.
Conduct customer surveys, including survey creation, data collection, data analysis and presentation of results.
Possess or be willing to develop project management and time management skills.
Develop skills of the modern workplace including hybrid working where you will mix working from home, working from event locations in the UK and Europe and face-to-face collaboration and meetings with colleagues, suppliers and customers.
Be comfortable working to strict budgets.
The role will be primarily remote but will involve some travel, mainly to UK and European destinations and our UK office, so as well as the right to work in the UK, you must possess a current passport and be able and willing to travel several times per year.
Due to the need to travel to large events an NHS Covid pass is a requirement of the role.
The ideal candidate would have the following skills
2+ years of digital marketing experience Essential
WordPress administration and content creation - Essential
HTML - Essential
Create and execute multi-channel marketing campaigns - Essential
Customer segmentation - Essential
A/B Testing - Desirable
Microsoft Office - Essential
Microsoft Teams - Desirable
Experience of remote working - Desirable
SEO - Essential
Measure campaign success through data analytics and reporting - Desirable
Marketing Qualifications - Desirable
Drivers Licence - Desirable
Passport - Essential
To apply please email your CV.